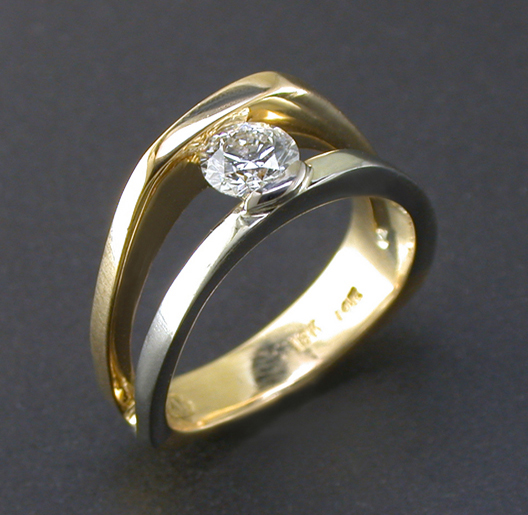 Diana Diamond Solitaire
This elegant diamond solitaire is built in 18k yellow gold and 14k white gold. The ring features a beautiful .41 carat F/Si1 Lazare Ideal diamond (#850939) The split design is one of our favourite styles, adding a sculptural lightness to the piece.
Size: 5 Weight: 5.8 grams
Please contact us to purchase this piece.